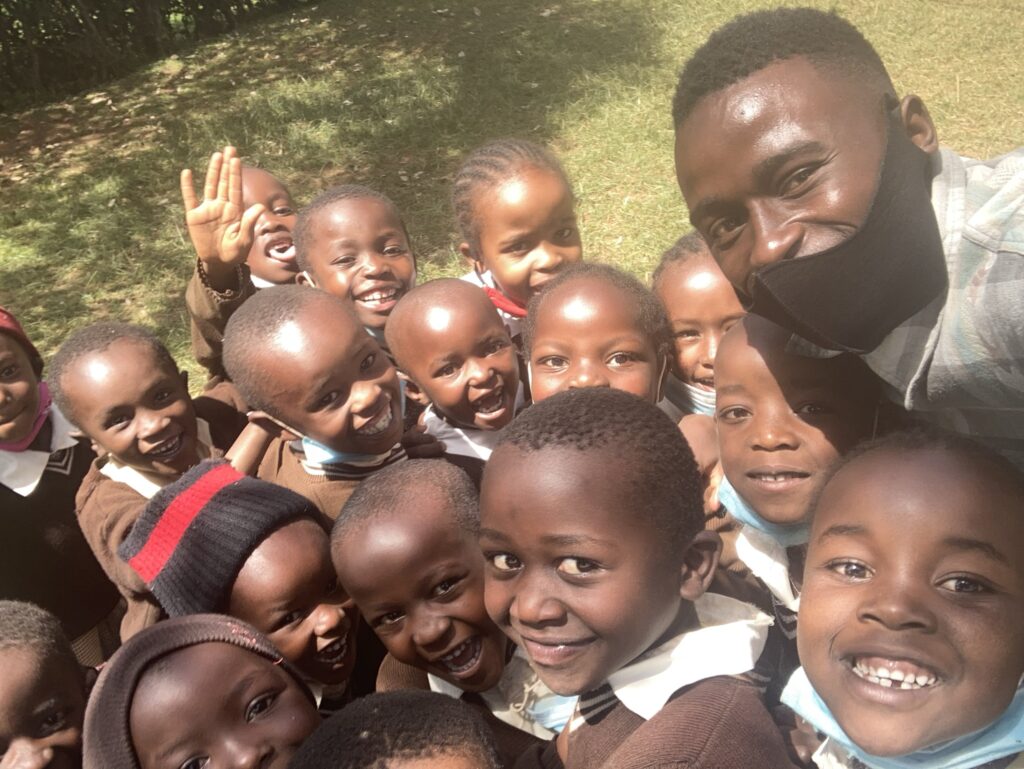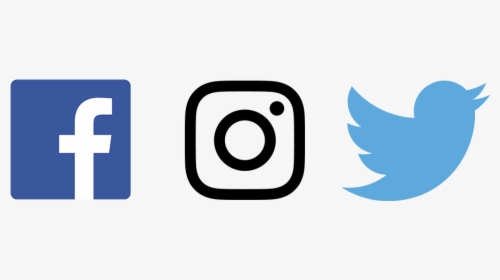 Spread the word! Follow us on our social media outlets: Instagram and Facebook, and share with your friends! Support from around the world has been the absolute key to our success. We are so thankful for the endless encouragement and financial resources we have received from so many generous individuals and companies. Thank you!
---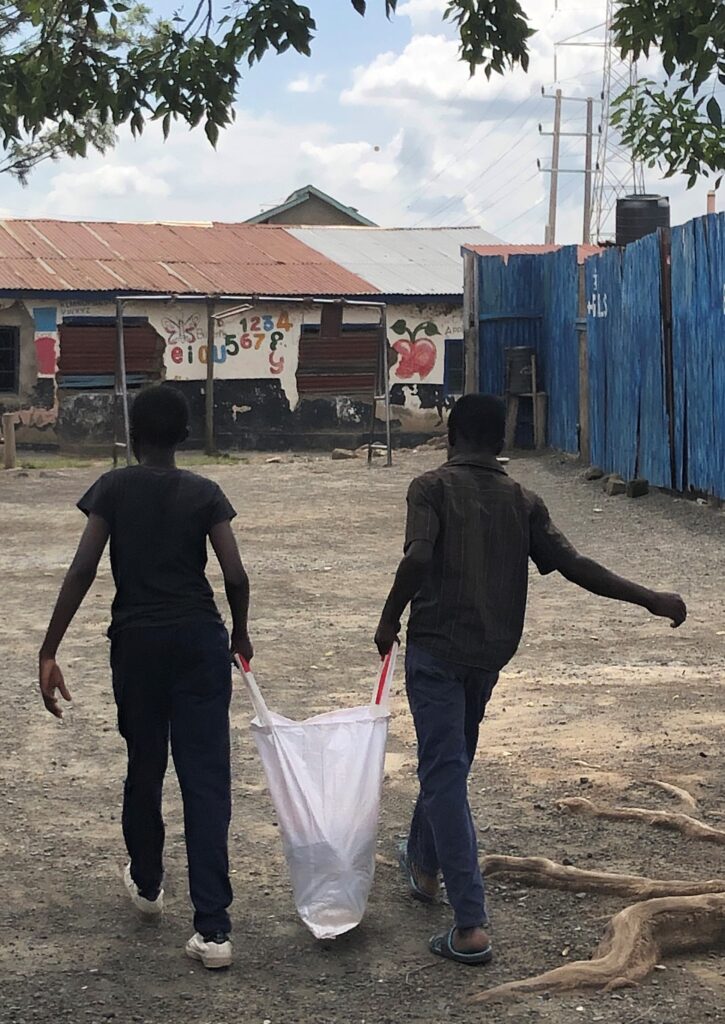 Food Hamper: The cost of one food hamper is £12 or about 1,500 Kenyan shillings. Food hampers include essential food items like rice, beans, maize flour, salt, oil as well as home goods like soap and matches. For a typical family of 6, this food hamper will last for up to one month.
---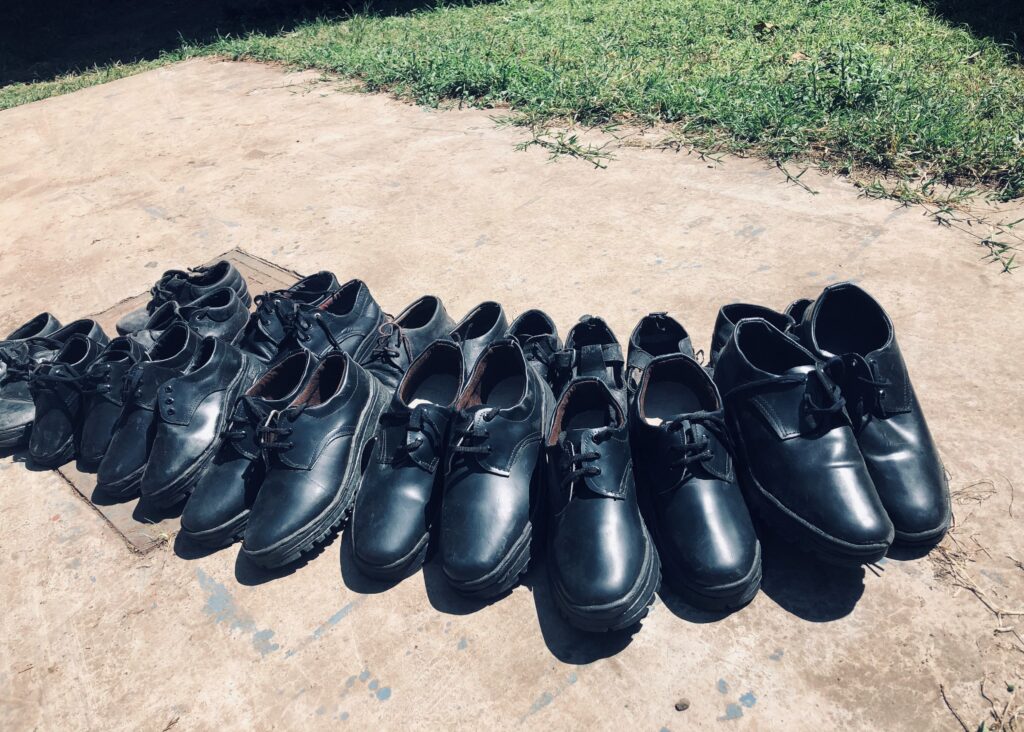 School Shoes: For £7 or about 800 Kenyan Shillings you can purchase one pair of school shoes that will last a child at least one year so that a child can attend school, worry free.
In Kenya, it is a requirement that each student have one pair of plain black school shoes as well as one pair of sport shoes in order for them to attend school. Uniform requirements are very strict and school shoes can be too expensive for many families to afford. For many, this is the reason they cannot attend school.
---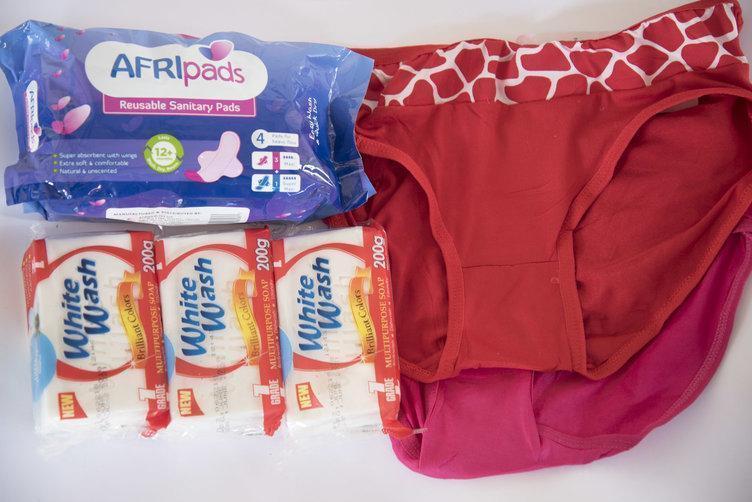 Girl Power Pack: If you would like to donate to the Girl Power program, about £3.50 or 500 Kenyan Shillings will purchase one Girl Power pack which includes, a 6 month supply of sanitary pads, a bar of soap and new panties.
---
Sponsor a Child: A full sponsorship costs £30 per month and will cover everything your child needs to attend school. This includes: School fees, new school uniform, school shoes, text books and school supplies, transportation to and from school and extra curricula like school trips and activities.
Our sponsorship program is well rounded and thorough. We spend time knowing each one of our children individually and their families. We try our best to understand each of the obstacles they face and how we can overcome those together. We ensure the safety and health of our children by monitoring them daily in and out of school, assisting in things like hospital fees when necessary. Start Small is fully invested in the success of each of our children and we take every measure possibly to ensure that.
---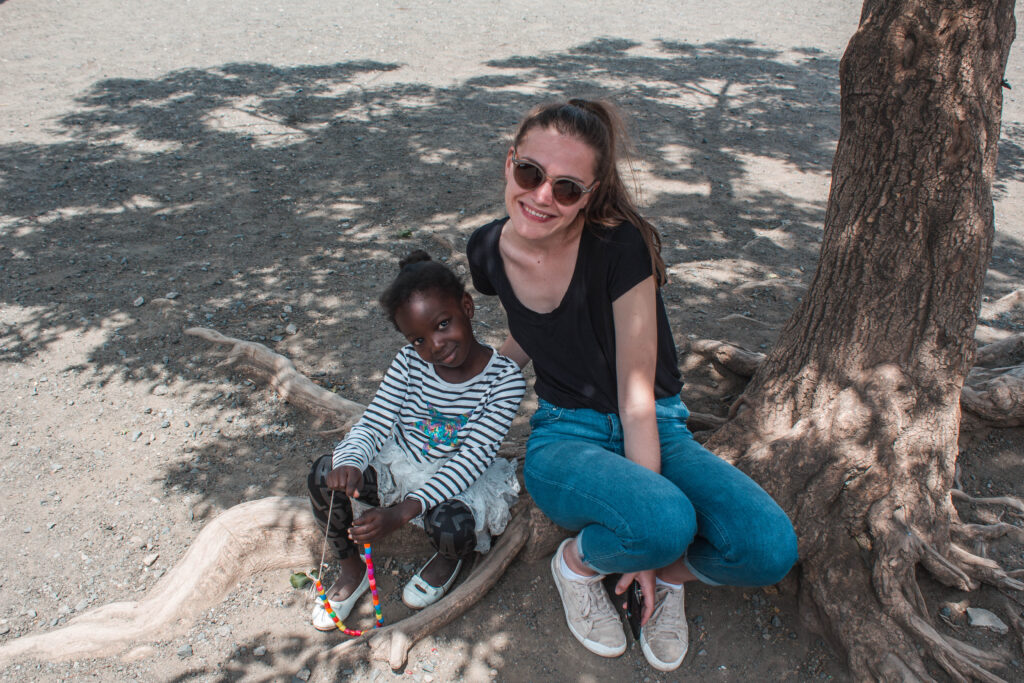 Come Visit Us! There are many opportunities to visit with Start Small, visit each of our projects, meet the children, parents and siblings and much more. We would love for you to be a part of what we do, here on the ground!
---
If you are interested in supporting any of these projects any donations can be made to our PayPal or JustGiving pages. Please get in touch for more details at: [email protected]

---